The important thing is the rhythm.
Always have rhythm in your shaking. Now a Manhattan you shake to fox-trot time, a Bronx to two-step time, a dry martini you always shake to waltz time.
But our annual grow your blog time…that has a rhythm of its own!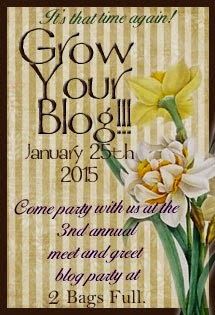 Hello everyone, my name is Veronica. Welcome to my world.
It's full of art. All kinds of art.
I was born here in Prague,
and now live with these two: Robert: mad genius, inventor, engineer, builder of brilliant machines which race at 200 mph, and Chloe, communications expert, saver of the world, bilingual blogger extraordinaire,
in this quirky 1950s cottage in Oxfordshire, England,
and this 1920s cottage in Vancouver, BC, Canada.
That means I log a lot of travel time, can pack a suitcase in my sleep, and am experienced in the fine art of jet-lag survival.
I photograph pretty images for stock agencies, but all the photos you see here on my blog are all for you. I'm big on sharing.
I'm also big on learning, and love of learning and sharing means that I post a lot of how-to posts. Everything I've tried, from enamelling to silversmithing to wood carving, every one of the practical classes or lessons I've taken can be found here, usually under the "Try This, a Tutorial" tag. If you find that you want more info than what I managed to show in a post, then just ask. I'll tell you everything I know.
I have a love for vintage, exploring, gardening, and often you'll find us somewhere far away at some car boot sale, thrift store, specialty rose grower, botanical garden…museum and so on. I also love anachronistic British cars, and, with Robert's generous help, have restored a vintage Austin mini, and a series 3 Land Rover, (which were both saved from the scrap yard). I love to drive my cars.
And, along with saving bits of the past, I save old papers from the recycling bin, and give them beauty and new worth thru art.
Mostly I like to use paper which is close to or more than 100 yrs old, but in reality, I'll paint on just about anything, and, when I get my act together, you can find little bits of art or silver in my Etsy shop.
So won't you stop by for a cup of tea with me and say hello while you're here? That way I can come visit you too.
I'm here most days. 😀
2014 grow your blog link
2013 grow your blog link